EKG
"EKG is capable of a langorous lyricism, while in other cases this tendency is willfully crushed and ground down into a gritty landscape of fine-grained glass and silt. Open and inviting tones draw the listener in at the same time tenser noisy outbursts work to alienate. Tightly controlled grainy textures splutter to life and dissolve into hovering drones . . . the effect is of an irregular pendulum's swing – a fevered and woozy oscillation through tension and release." (Steve Rybicki, Fake Jazz)
EKG is a collaborative electroacoustic duo with Ernst Karel (trumpet and analog electronics). The music is situated between acoustic and electronic, improvised and premeditated, disruptive and meditative; it crackles and hums with precariously restrained potential energy. Combining traditional and extended wind techniques with anachronistic electronic processing, EKG carefully sculpts a bizarre yet organic soundworld of shifting tones, sudden and creeping textures, elusive suggestions of possible melody, and microscopic noise.
Visit the EKG website.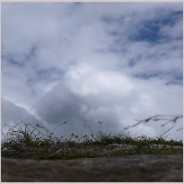 Kyle Bruckmann – oboe, English horn and/or analog electronics
Ernst Karel – trumpet and/or analog electronics
Composed primarily of electroacoustic studio and live recordings from a 2007 East Coast tour. Hermetic, immersive, elegaic meditations on misapplied technology, human frailty, and the very grain of sound.
"Eerie, spacious, electronic and other odd sounds are carefully placed upon clouds of silence, drifting or floating in the air. Static, quiet yet effective spurts, analogue synth fragments, music concrete snips, all well crafted and selectively placed. We rarely if ever hear something that sounds like an oboe or trumpet, not that it matters when the outcome is this mysterious and engaging." (Bruce Lee Gallanter, Downtown Music Gallery)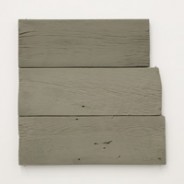 Kyle Bruckmann – oboe, English horn, analog electronics
Ernst Karel – trumpet, analog electronics
Giuseppe Ielasi – electronics, guitar, piano, etc.
"Composed of microscopic electronics, floating brass instrument tones and prepared/tabletop guitar events, Group — paradoxically — rocks. It's an object lesson in the inherent breadth of vision made available by the contemporary melding of acoustic instruments and electronics. . . The music is quiet but not undemanding, careful listening yielding subtle vistas and engaging sonic environments. . . The pieces arise, unfold and then depart with a stately logic all their own. . . The players evidence an informed knowledge of a range of musical styles, reflecting their mix of conservatory training and broad experimental practice. Their repertoire of sound sources and collaborative strategies is diverse and engaging. Group is a fine example of the kind of genre hybridisation that typifies early 21st century music. (Bruce Russell, The Wire)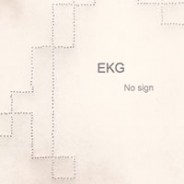 Kyle Bruckmann – oboe, English horn and/or analog electronics
Ernst Karel – trumpet and/or analog electronics
"EKG is capable of a langorous lyricism while in other cases this tendency is willfully crushed and ground down into a gritty landscape of fine-grained glass and silt. Open and inviting tones draw the listener in at the same time tenser noisy outbursts work to alienate. Tightly controlled grainy textures splutter to life and dissolve into hovering drones. The sequencing can be jarring (as when the largely open "Days" collides with the claustrophobic "Hours"), but the effect is of an irregular pendulum's swing – a fevered and woozy oscillation through tension and release." (Steve Rybicki, fakejazz.com)
listen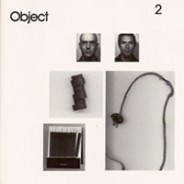 Kyle Bruckmann – English horn, suona and/or analog electronics
Ernst Karel – trumpet and/or analog electronics
". . . a set of six austere, slow moving soundscapes in keeping with the prevailing tendency in new improvised music to move away from rapid-fire interplay towards territory more traditionally associated with contemporary classical and electronic music. . . as much a landmark of the genre as the highly acclaimed releases on Jon Abbey's Erstwhile label. Bruckmann has in recent times preferred to downplay his dazzling virtuosity on the double reed instruments in favour of patient exploration of the microtonal and micro-timbral inflections of long-held tones, which combine with Karel's plaintive trumpet and the grainy analog electronics, blasts of white noise and crackling static to create music of an extraordinary intensity which richly repays repeated listening." (Dan Warburton, Paris Transatlantic Magazine)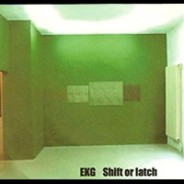 Kyle Bruckmann – English horn and analog electronics
Ernst Karel – trumpet and analog electronics
Out of print, but available from the EKG website as a free mp3 download.